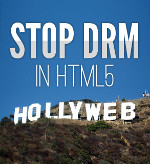 Ah, so here you are. Casually surfing the web, absorbing content of questionable nature and authority, and you arrive here. The web today, you think, is so cluttered with garbage and other useless material – what makes this any different? Well, that entirely depends on your interpretation of the term "garbage".
My name is Mike. I am a web and software developer, focusing primarily on the development of powerful web applications using free (as in freedom) software. I also administer GNU/Linux systems and have a very soft spot in my heart for the command line. I am an associate member of the Free Software Foundation and encourage the use of only free software.
Most know me as the computer nerd – if someone has a computer problem, I'm the "go to" guy. I have a very odd string of hobbies, ranging from web and software development to magic/illusion. Anything I take even the slightest bit of interest in, I pursue. If my pursuit furthers my interest, I strive to master it, then to convey that knowledge to others. To teach others. That is what this website is all about. A small glimpse into my world and hobbies. My work. Hopefully I'll be able to teach you something as well.
This website is primarily a technical blog. Though I do have a number of hobbies, the majority of my time (partially due to the fact that it's my job) is spent with software development.